D&D Precision Machine Company, Inc. opened its doors in Middleboro, Massachusetts in 2003. Operating out of a 23,000 Sq FT climate controlled facility, with a 25′ x 40′ assembly area, D&D is highly capable of manufacturing all of your products and can meet all of your service requirements with a fast and friendly demeanor.
With over 60 years of combined experience in manufacturing, quality control, sales and material traceability, D&D provides companies with exceptional service and manufactured products based on your specifications.
A combination of both industry experience and communication skills enable us to work easily with anyone within your organization. Whether it's a one man maintenance shop or a fast track engineering group, you can't beat our unparallelled and personable service.
Customer satisfaction is the number one priority at D&D Precision Machine Company, Inc. and that's why we instill the following four aspects into all our business practices to better serve our clients:

Commitment to the customer
Unsurpassed quality
Competitive pricing
On-time delivery
Request A Free Online Quote Today!
Already know which of our services you need?
Just fill out our form to receive your quote!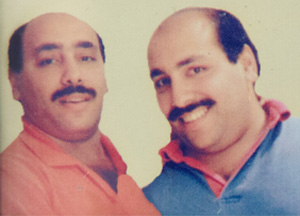 D&D Precision Machine Company, Inc. was named in honor of two people, Duane and Doug, who were co-workers of Dave DeMoranville and Joe Vallatini.
Duane and Doug Affsa were twin brothers who were killed in an automobile accident on May 25, 2002. Their dream was to run their own company someday and their untimely death brought their dream to an end. Their unfortunate passing left all who knew them with a heavy heart.
D&D is named in memory of these two brothers. It is in no way meant to exploit their name, but a way to express our appreciation for what Dave and Joe have learned from them over the last 15 years of their lives. Duane and Doug's hard work, commitment to the customer, effort to treat all with respect, and the professionalism they showed in and outside the shop are just a few of the things that continue to drive this company to succeed.
Everyday we come to work at D&D, we will think of them and know in our hearts that they will guide us in our daily operations.
Sincerely,
Dave DeMoranville & Joe Vallatini